Rare Sumatran tigers recovering after getting COVID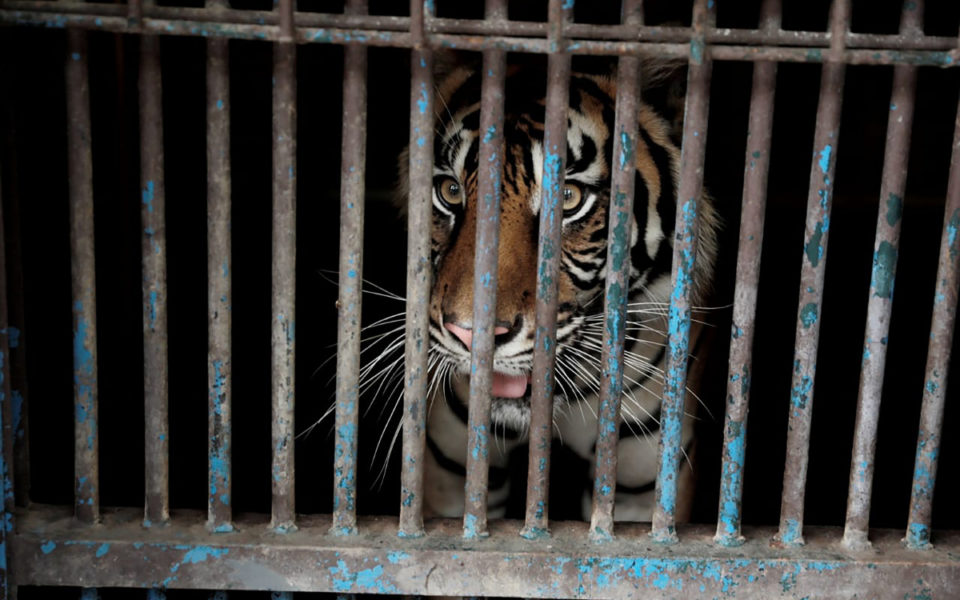 Live
Two rare Sumatran tigers at the zoo in the Indonesian capital are recovering after being infected with COVID-19.
Nine-year-old Tino became ill with shortness of breath, sneezing, and a runny nose on July 9. He also lost his appetite.
Two days later, 12-year-old Hari was showing the same symptoms.
Swabs were taken and results came back positive for COVID-19, Suzi Marsitawati from the Jakarta Parks and Forestry Agency said in a statement on Sunday.
Two rare Sumatran tigers at the zoo in the Indonesian capital are recovering from COVID-19. Nine-year-old Tino became ill with shortness of breath, sneezing, and a runny nose on July 9. Two days later, 12-year-old Hari was showing the same symptoms. https://t.co/bOBQj3VXtS

— The Associated…